Careers at NMSA - Papua New Guinea National Maritime Safety Authority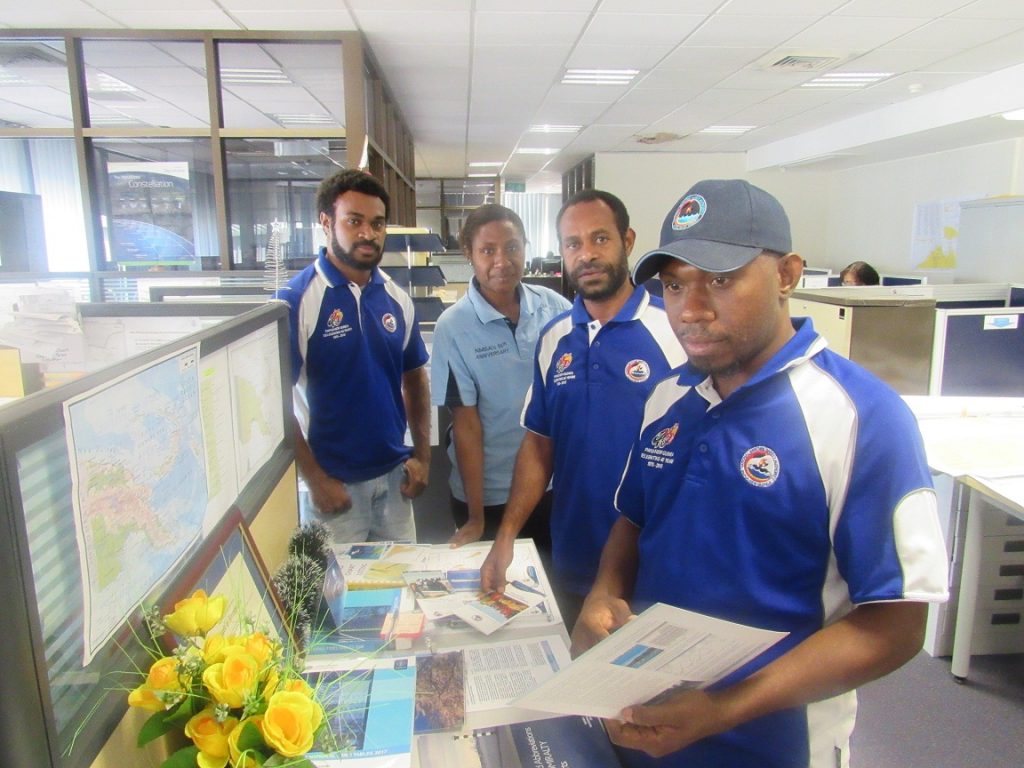 NMSA is a largely self-funded government statutory authority employing nearly 100 people and offering unique and challenging career opportunities across Papua New Guinea. NMSA is a choice and equal opportunity employer offering career opportunities for people from a wide range of disciplines, from university graduates through to established professionals.
NMSA has a strong work culture with high job and organisation engagement. All employees, whether directly or indirectly involved, work together to enhance the safety of shipping and seafarers, to protect the marine environment, and to coordinate maritime search and rescue services.
We work closely with other Papua New Guinean and international government agencies and related industries, providing valuable advice and expertise.
NMSA employees are expected to abide by the NMSA code of conduct and represent NMSA value.
The National Maritime Safety Authority has offices in seven locations throughout Papau New Guinea: Port Moresby, Alotau, Lae, Madang, Vanimo, Rabaul and Kimbe.
Position Vacancies – March 15th 2022
If interested, send applications through Jobs@nmsa.gov.pg
Click Job Description links to view PDF's
| | | |
| --- | --- | --- |
| Position Title | Job Description | Due Date |
| Manager, Safety Search & Rescue | Click here SAR Manager | 1st April, 2022 |
| Chief Search & Rescue Coordinator | Available soon | 1st April, 2022 |
| Search & Rescue Coordinators (x4) | Click here SAR Coordinators | 1st April, 2022 |
| Ship Inspection Officers (x4) – Deck/ Nautical Officers | Click here Ship Inspectors | 1st April, 2022 |
| Radio Operators (x2) – Coastal Monitoring Station | Click here Radio Operators | 1st April, 2022 |
| Vessel Monitoring Information System (VMIS) Coordinator | Click here VMIS Coordinator | 1st April, 2022 |
| Marine Communications & Electronic Technician | Click here Marine Technician | 1st April, 2022 |
| Marine Communications Compliance Officer | Click here Compliance Officer | 1st April, 2022 |
| Aid to Navigation Technicians (x2) | Click here Aton Technicians | 1st April, 2022 |
| | Click here DE Officer | 1st April, 2022 |
| Stores & Logistics Officer | Click here Logistics Officer | 1st April, 2022 |
| Administration Officers for NMSA Field Offices – Madang/Vanimo/Kimbe | Click here Admin Officers | 1st April, 2022 |
| Welfare, Occupational Health & Safety Officer | Click here OHS Officer | 1st April, 2022 |
| Recruitment & Placement Officer | Click here Recruitment Officer | 1st April, 2022 |
| Gender Equality Social Inclusion (GESI) Officer | Available soon | 1st April, 2022 |
| Senior Quality Assurance Officer | Click here SQA Officer | 1st April, 2022 |